Kitbash Submission Guidelines

What is a Kitbash?
Fan kitbashes are user generated content derived from our model sets, games, textures and terrain systems. Much in the same way a videogame gives owners the ability to modify content and share that content with other software owners, our kitbashes offer users the same flexibility.
Free for Owners!
Product Owners: Each kitbash is derived from and created for a specific product (in some cases more than one product). Owners of the original catalog product have 100% free access to fan created kitbashes associated with that product. Free kitbashes are automatically added to the users "My Kitbashes" and or "My Freebies" area upon checkout.
Non-owners: Users who do not own or for whatever reason do not wish to own the product from which kitbash materials are derived, may still access user generated content for a small fee.

4-Steps to Kitbash Submission
Please Note: Kitbash submissions contain intellectual properties, copyrighted, trademarked and or potentially patented materials owned exclusively by WorldWorksGames and therefore cannot be shared or distributed in any format outside of our storefront system. Kitbashes are for personal usage only.
By submitting your kitbash you grant WorldWorks Games all rights to publication and ownership. Not all kitbash submissions are accepted for submission. WorldWorksGames reserves the right to reject kitbashes which do not meet described standards.

1) Download the official kitbash template
Your submission MUST use the provided 8-1/2"X11" template for consideration. Includes PSD (Photoshop format document) with element layers, high resolution JPEG image, Kitbash appropriate page key and robocutter friendly page margins.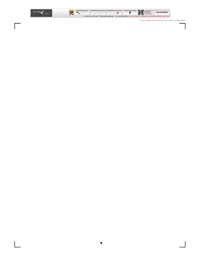 2) Choose your subject matter
By their nature, kitbashes require the inclusion of WorldWorksGames content (textures, geometry, or both) and must NOT contain copyrighted materials or content belonging to outside sources. It is therefore in your best interest to avoid using art resources from outside sources whenever possible. If you are generating custom artwork for your submission, you must be able to prove ownership of said assets or your submission will be rejected. If you are using a texture from another source you must prove it is public domain and or not copyrighted in any way. WorldWorksGames will hold the submitter liable for any legal damages resulting from an abuse of copyrighted materials.
Kitbash submissions MUST contain some alteration of a previously existing WorldWorksGames products. We will not accept completely original or wholly new elements with no relation to an existing product in our catalog.
Project Examples Include:
Transitions: A ground tile, wall or structure that blends the textures of two products (or elements within a single product) together.

Reskins

: Taking the terrain system, geometry or discrete elements from one product and applying textures from another product(s) onto them.

Alterations:

Removing or adding details present on the structural geometry or texture work for a custom element.

Structural Additions:

Creating new shapes and geometries from scratch and applying those assets to existing products and texture work.

Textural Additions:

Applying custom created textures to existing geometries or structural additions.

Other:

We can't account for every submission variant, so if you have questions please let us know what you're considering before you promote your submission!
3) Create your submission
Graphic Formatting
A variety of potential image editing tools can be used to create kitbashes. Whatever your unique approach may be, we do require that you follow a few basic formatting rules.
Please use the provided Kitbash template.
Stay within safe Robocutter magins whenever possible. If an element does not fit within that margin let us know on the kitbash forum and we'll advise you on how best to proceed.
Ensure your page size is 8-1/2" X 11"
Ensure your page resolution is no lower than 200dpi (300dpi prefered).
Please keep it small. We will occasionally make acceptions on content volume if a kitbash demands it but as a general rule of thumb, smaller submissions of between 1 and 10 pages are preferred. Kitbashes are only intended to supplement existing products, they are not full-blown expansions (hey, us designers have to make a living too!).
To reduce file size always flatten your final document (no active layers please).
Save your Kitbash as a PDF file (Portable Document Format). If you do not have access to Adobe Acrobat for PDF creation please search for a FREE alternative. Compression settings for your PDF document should be set to: bicubic downsampling to 300 (for images above 450), Compression type: JPEG, Image Quality: Medium.
If you are unable to convert your document to PDF please include a flattened PSD or high resolution BMP of your work. Please note that this may further delay your release to the community.
Please include a text document detailing the following:

1. Your real name and your forum name.
2. The title of the model set(s) from which the bash was derived from.
3. Give your Kitbash a name (nothing profane please)
4. Include a short paragraph describing your Kitbash
5. Include some basic instructions on how to put your bash together or reference pre-existing instructions if possible.
Please Include an Image of Your Kitbash
A mandatory requirement of kitbash submission is the inclusion of a photograph or computer generated image of the bash itself (flat elements do not require a photo but do require a preview image). If taking a photograph of your submission, please ensure the image is in focus and under adequate lighting (please, no flash photography). Your image must be no smaller than 800X600 pixels at 72dpi, 1024X768 is preferred. Multiple images are permissible.
TerrainlinX Bashes
If creating a kitbash from generic TerrainlinX elements (floors, walls, posts, etc), ensure that you do not move page elements from their original positions or outside of safe Robocutter margins. By keeping these elements in their original, absolute positions, users can still use generic GSD or Studio formatted cut paths.
If creating flooring elements of any dimension, you must include anchored/anchorless, 1", 1.5" and gridless formats for your submission. This is the only way we can maintain consistency and standardization within the catalog.
File Delivery
Please place files in a folder with a name that is relevant to your submission and then compress the folder using ZIP or RAR compression tools (using maximum or best compression settings). FREE compression software can be found online. Once you've completed your submission you can upload it to DropBox for review.
4) Inform the Kitbash Judge Panel
Please visit the Contact Us area of the FAQ and select "Kitbash Submission" from the inquiry type drop-down menu. Let our judges know where to retrieve your submission and any extra information you wish to include.
Release Schedule
Due to the resources required to review and impliment kitbash submissions on the store, we are confined to between 4 & 5 kitbash releases, once per month. If accepted, your kitbash will be placed within the kitbash upload queue on our storefront. Your kitbash will be released in the order it was received and as such may be subject to delay.
Thanks for submitting!