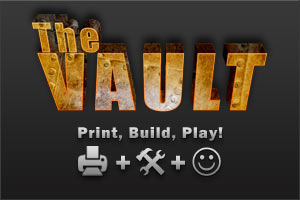 Semi-retirement WorldWorksGames Style
The Vault is a special archive of our "Print, Build, Play!" products, circa 2002 upward, which utliize systems and standards developed prior to the introduction of TerrainlinX and other systems 2009 onward. Perfectly useable in their original format and an open archive of our continued terrain evolution.
Click here for more detailed descriptions of the systems used in these products.