Kitbash Download
kbthswsc
Fantasy
Fan Kitbashes
1", 1.5", No Grid
January 22, 2015
45 MB
Michael Proteau
Description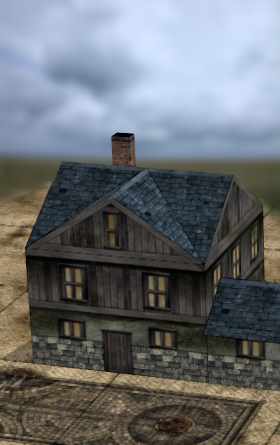 This kitbash converts the TLX edition of Thoumont's to the SwiftScenics format, allowing for quick builds of many different styles of buildings! This includes plaster-and-beam buildings as well as stone and wood buildings. All of the Thoumont's exterior textures are put to use here, but are enhanced by supporting SwiftScenics awnings, balconies and chimneys. Content list:
6in roofs and walls (plaster and stone).
6in roofs and walls (plaster and stone).
flat and peaked roofs
Awning, balcony and chimney
cutfiles for all elements
Get this kitbash for free if you own Thoumont TLX edition!
Save 25%!
Product Line
Fan kitbashes are user generated content derived directly from our model sets, games, textures and terrain systems. Kitbashes are 100% free to owners of the original model sets from which they are derived but remain open for purchase to those who don't own or require the original offering.

How to Submit a Kitbash

To submit a kitbash please see our submission guidelines here
Reviews (0)
This product has not been reviewed yet.