Kitbash Download
kbdfm
Western / Victorian
Fan Kitbashes
1", 1.5", No Grid
December 21, 2013
103.9Mb
Michael Proteau
Description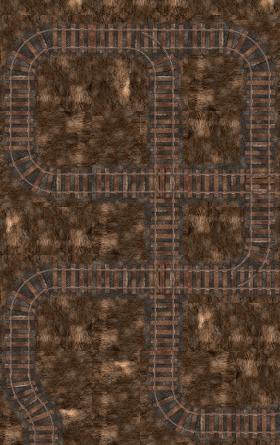 This kitbash introduces a whole new area to explore underground! Thirteen pages of tiles and thirteen pages of walls to build out a mine that connects seamlessly to your DeadFall: Streets of Blood railroad tile. All tiles are provided in 1", 1.5" and gridless formats. Included are tiles with and without anchors. Anchors are provided for all tiles.
9 6" mine tiles with and without rails
2 hall mine tiles with and without rails
4 3" mine tiles with and without rails
6 3" walls
9 6" walls
regular posts
The kitbash comes with support for TerrainlinX Planner 1.5
Save 25%!
Product Line
Fan kitbashes are user generated content derived directly from our model sets, games, textures and terrain systems. Kitbashes are 100% free to owners of the original model sets from which they are derived but remain open for purchase to those who don't own or require the original offering.

How to Submit a Kitbash

To submit a kitbash please see our submission guidelines here
Reviews (0)
This product has not been reviewed yet.