Kitbash Download
kb356
Sci Fi
Fan Kitbashes
NA
April 30, 2011
5MB
Uncre8d1
Description
WH Icarus Station Kitbash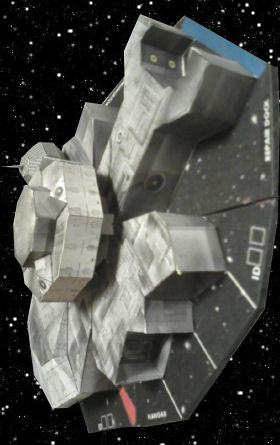 Icarus Station, uncre8d1's extremely ambitious kitbash to create a modular "build and field as various pieces and parts" space station. Different modules have their own point values, capabilities, and orders.
Icarus Station Thruster Module, Hangar Module, C&C Module, Communications Module, Repair Dock Module and Hephaestus Cannon Module
NOTE: Wormhole Kitbashes are *unofficial* additions to the Wormhole game system. They are not tested by our development staff, and may wind up being unbalanced. Radiation leakage may occur. Use at your own risk.
Save 25%!
Product Line
Fan kitbashes are user generated content derived directly from our model sets, games, textures and terrain systems. Kitbashes are 100% free to owners of the original model sets from which they are derived but remain open for purchase to those who don't own or require the original offering.

How to Submit a Kitbash

To submit a kitbash please see our submission guidelines here
Reviews (0)
This product has not been reviewed yet.